Ride there. Ride anywhere.
Time: 2020-04-24 13:21 Admin: admin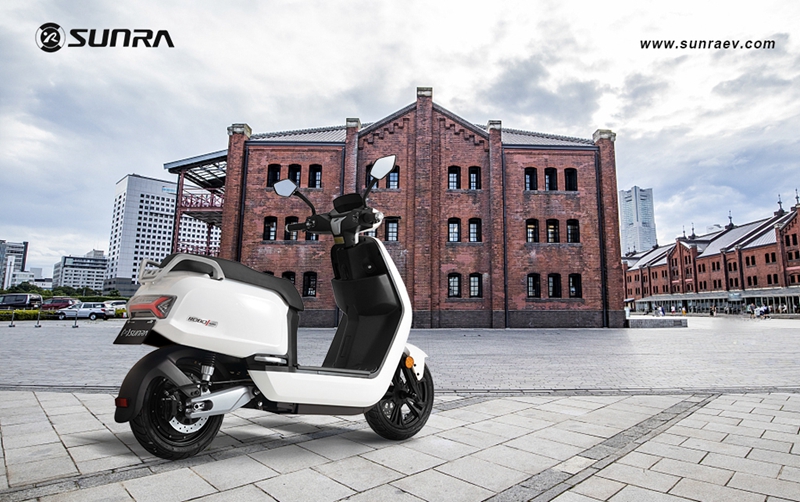 Recently, in the "China Inspection Western Cup 2019 China Motorcycle Award" sponsored by the China Automobile Industry Association Motorcycle Branch, two new models Nova and Robo of Sunra won super high votes.

Robo won the "2019 China Motorcycle Award of Electric Motorcycle Group Power Award

".
Robo, striving for excellence in production process. Carefully crafted and has great texture in everywhere.
The painting of
SUNRA electric motorcycle Robo
is made of Cashew through multilayer spray and baking, and eight layers of craftsmanship. It has passed 300 hours ultraviolet aging resistance test and eight professional level tests to make the painting achieve a more brilliant color effect, and never fade. This not only makes Sunra Robo look beautiful, but also keeps on renewed, and always maintains the most shine posture.
Sunra electric motorcycle Robo uses motorcycle-grade Colot shock absorber, and the effective stroke is 50% longer than conventional models. Even when it encounters continuous bumpy roads such as sand and stones, it can ride comfortably, allowing to ride better experience.
Sunra Robo, equipped a three-lens high-brightness beam integrated with imported PMMA material, 92% light transmittance, light intensity doubled as the electric motorcycle standard, and a 9.5-inch wide color screen, integrated intelligent meter, aluminum alloy rear carrier and other accessories. Every detail is carefully crafted to make the best.
Sunra Robo, set off a high-quality life grade
.