SUNRA Delivery Scooter LANDER
Time: 2020-06-16 14:54 Admin: Arlene
LANDER is a pure
SUNRA electric scooter
specially designed for delivery solutions. Specially reinforced frame body brings LANDER strong support, enabling it to meet the needs of people in all markets around the world, especially popular in Europe.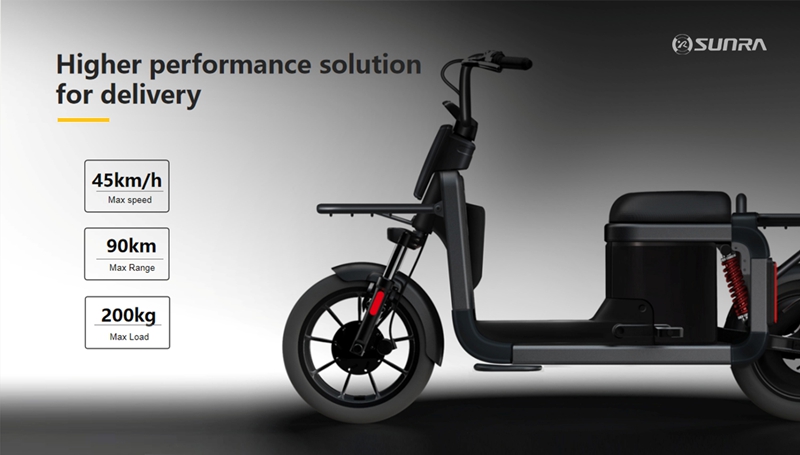 LANDER boasts of LED headlight, achieving 27° illumination angle & max.12m illumination distance, far exceeding international standard of 24° illumination angle & max.9m illumination distance.

The fashionable design not only brings more dynamic visual feeling, but also provides excellent sense of security for riding at night.


High definition LED element intelligent instrument, not only clearly displays power, TRIP & ODO range, but also shows on-time speed. LANDER has option of big rear carrier, on which you can put box for fast food or other takeout packages.


Integrated molding seat pad made of breathable, skin-friendly, high imitation leather PU material, always making you enjoy comfortable and intimate design, also meanwhile joy of driving experience.


In terms of performance, 1000W SUNRA motor is more than enough for daily riding in the city. Flexible options of 48V20Ah or 48V30Ah lithium battery well meet different demands.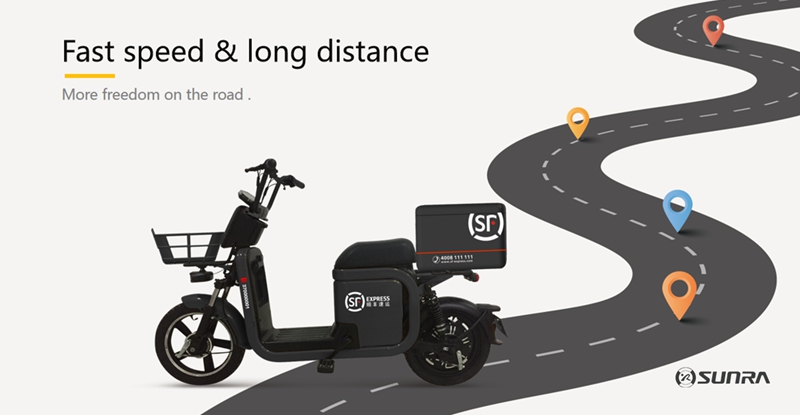 With intelligent BMS inside,
SUNRA lithium battery
easily realizes battery management & presents world class outstanding quality. Moreover, 100% accurate power capacity shown on speedometer display, making you well know when to charge your dear scooter.

LANDER not only brings a fashionable visual enjoyment in appearance, but also boasts of its impeccable design and performance. The combination of powerful performance and extreme aesthetics achieve brilliant appearance and outstanding practicability at the same time.

Riding with
SUNRA LANDER
, delivering with joy!