The first store of SUNRA in Bolivia has entered a good operating state and won widespread support from local residents
Time: 2023-03-16 13:39 Admin: Arlene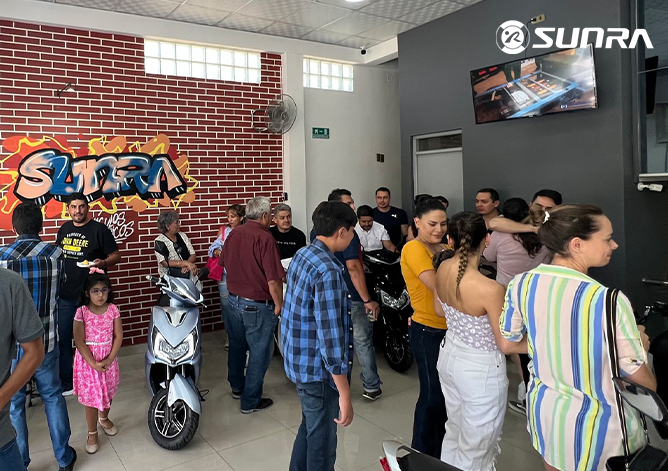 For
SUNRA
Bolivia, the past few months have been the busiest period for their electric vehicle sales business. On October 29, 2022, Impocorp SRL opened the first specialty store dedicated to
electric vehicles
under the SUNRA brand in Cochabamba. The store is located on Circunvalación Avenue, one block from Las Islands. This is also the first time that Chinese electric moped and mobility manufacturer SUNRA has cooperated with a Bolivian agent and opened the No. 1 local store as an exclusive agent.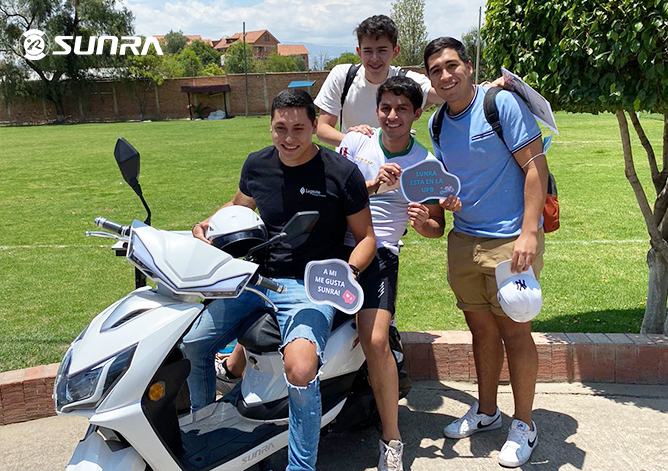 As one of the largest SUNRA
Electric Scooter
overseas shop stores, potential local customers who are interested in purchasing found a variety of simple electric vehicles, high-speed lithium
electric motorcycles
and electric tricycles were displayed on the scene, along with a wide range of SUNRA electric scooters accessories.
Local people express their congratulation and unprecedented enthusiasm for zero-emission and pollution-free
electric vehicles
to its opening. On the first day of opening, many people flocked into the store for on-site test rides and showed good interest in scooters. In addition, the local news magazine Revista OH also reported on the grand opening event.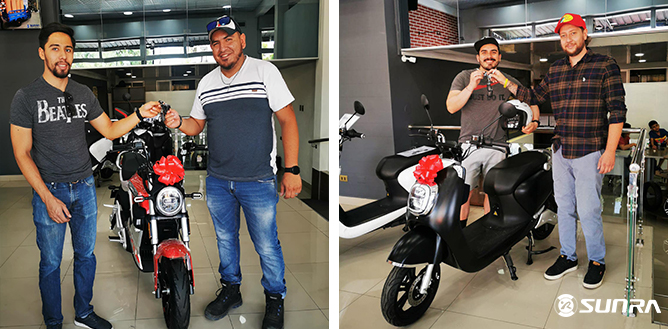 Until now, several electric vehicles have been sold in the store, including Miku super, Grace、Leo and so on.
SUNRA
produces electric powered bicycles, many of the models use lithium-ion batteries. Compared with the others, lithium battery has a longer life, and due to its characteristics, we can experience stable power output that it provides in the process of riding. Through a great riding experience, SUNRA wants to create a close connection between the users and the products. We hope that SUNRA electric scooters are not only a convenient means of transportation, but it can also become an important part of the user's life, and a best and reliable friend in life.