Virus has no nationality. SUNRA donated 100000pcs disposable face masks to Italy
Time: 2020-04-08 16:24 Admin: Sunra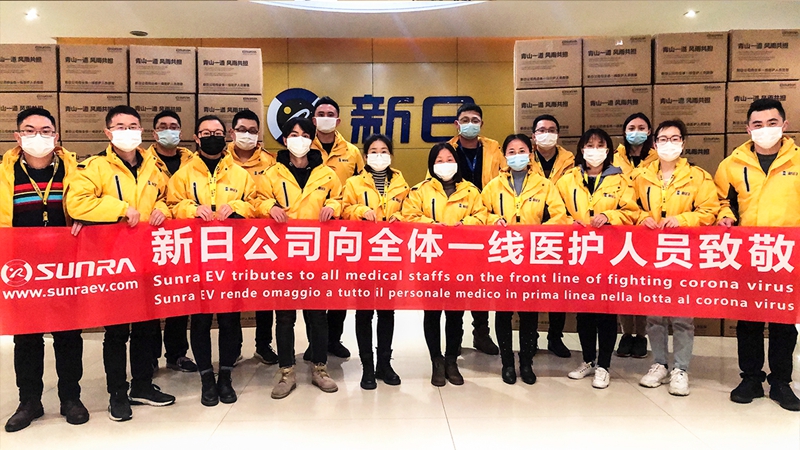 At 5:30 p.m. on April 1, a carriage of prevention materials reached Jiangsu Xinri E-vehicle Co., Ltd. These are 100,000pcs disposable face masks donated to Italy's Cosenza Province to help fight the epidemic.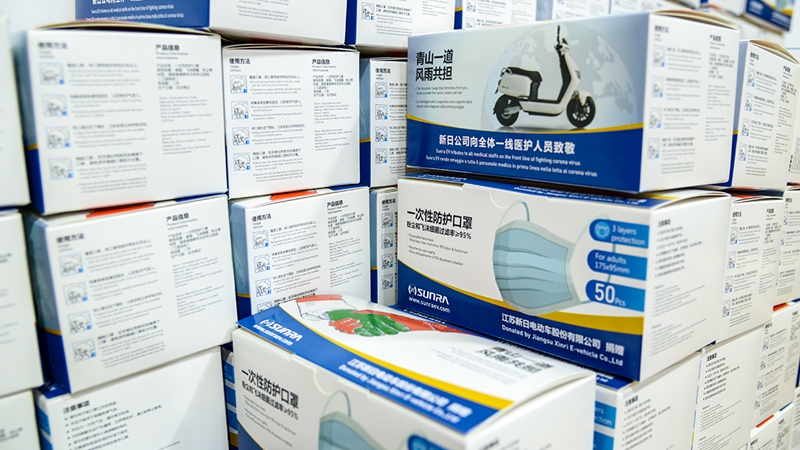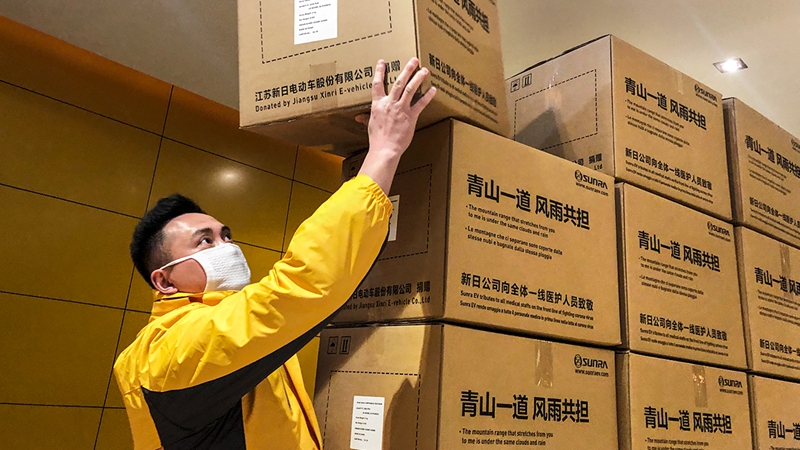 Earlier, SUNRA received a letter from Dr. Eugenio Corcioni, President of the Order of Doctors of the Province of Cosenza, Calabria, Italy. He said in the letter "since the public health situation in south Italy and especially in the Calabria region and in the province of Cosenza is particularly dramatic due to the lack of material to protect".He said "our doctors and our population urgently need the prevention material". On receipt of the letter, SUNRA E-vehicle has overcome many difficulties such as the limited production capacity of domestic epidemic prevention materials, the closure of Italy's customs, the suspension of many international logistics routes, and many other difficulties, purchased 100,000pcs disposable masks in an emergency, and tried every way to fly them to Italy.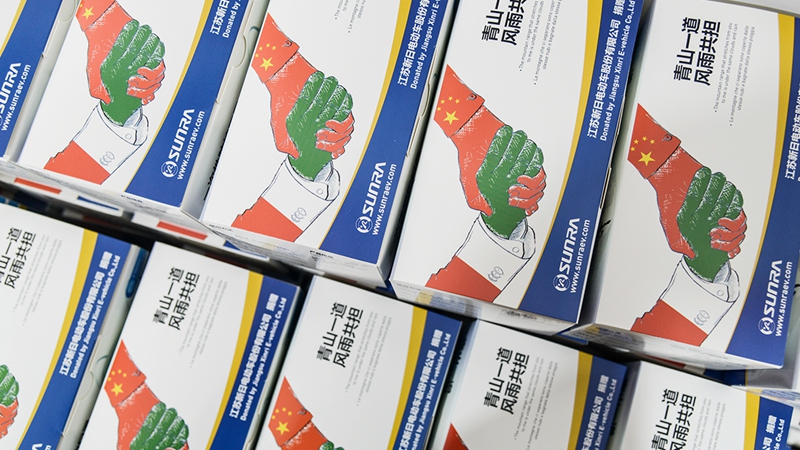 After collecting the masks, leaders and staffs loaded them into containers that very night in order to airlifted to Italy as soon as possible. There are many users of SUNRA electric scooters in Italy. SUNRA sincerely expressed their respect for the Italian first-line medical staffs with practical actions, and take this opportunity to express concern and thanks to the SUNRA electric vehicle users in Italy.