Multi-matrix Publicity Activities Deepen the Global Deployment of SUNRA Electric Vehicles
Time: 2023-08-11 14:02 Admin: Arlene
In the era of environmental protection and sustainable development,
China electric mopeds
are getting more and more attention and favor. Through the combination of active online promotion and offline store deployment, people around the world have a better understanding of the advantages and convenience of SUNRA electric scooters.

In Argentina, SUNRA local dealers set up display points in the main transportation hubs, commercial and residential areas of the city to show the appearance, usage and performance of electric tricycles KING KONG to passing pedestrians and drivers. Thanks to the detailed demonstration and explanation of the on-site staff, the important role of
SUNRA electric scooters
series products in reducing exhaust emissions and noise pollution has been well demonstrated to the public. This effective promotion method can not only attract the interest of more potential users, but also let people have a deeper understanding of the value and importance of electric transportation.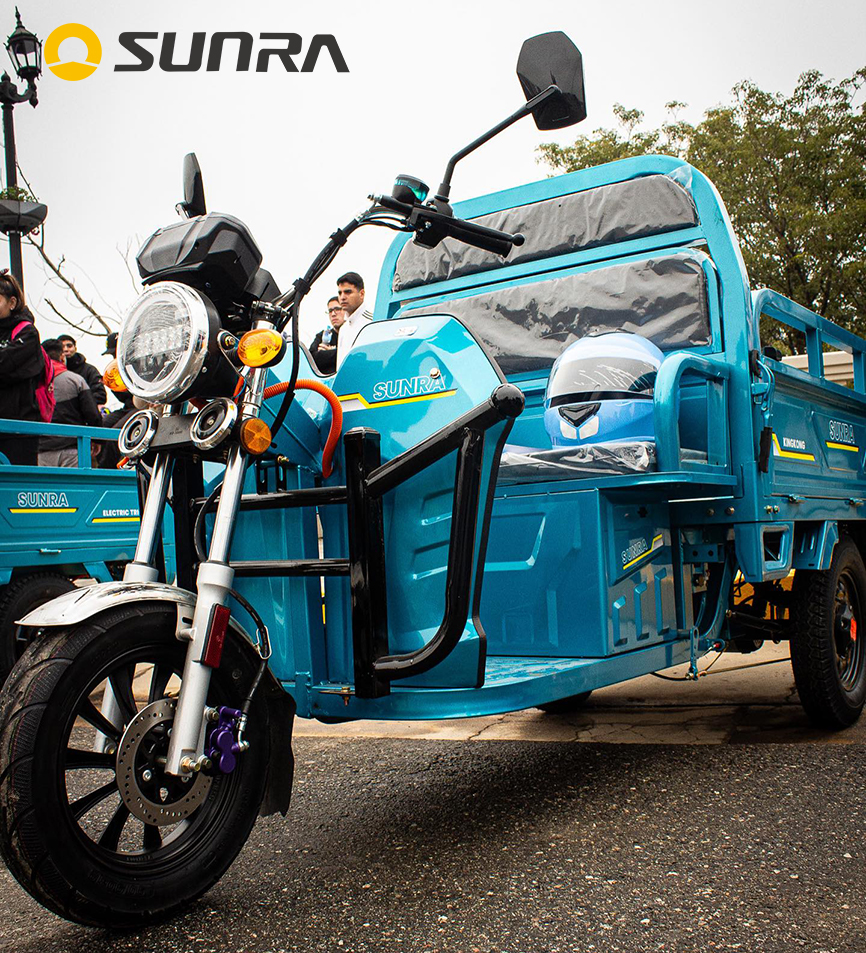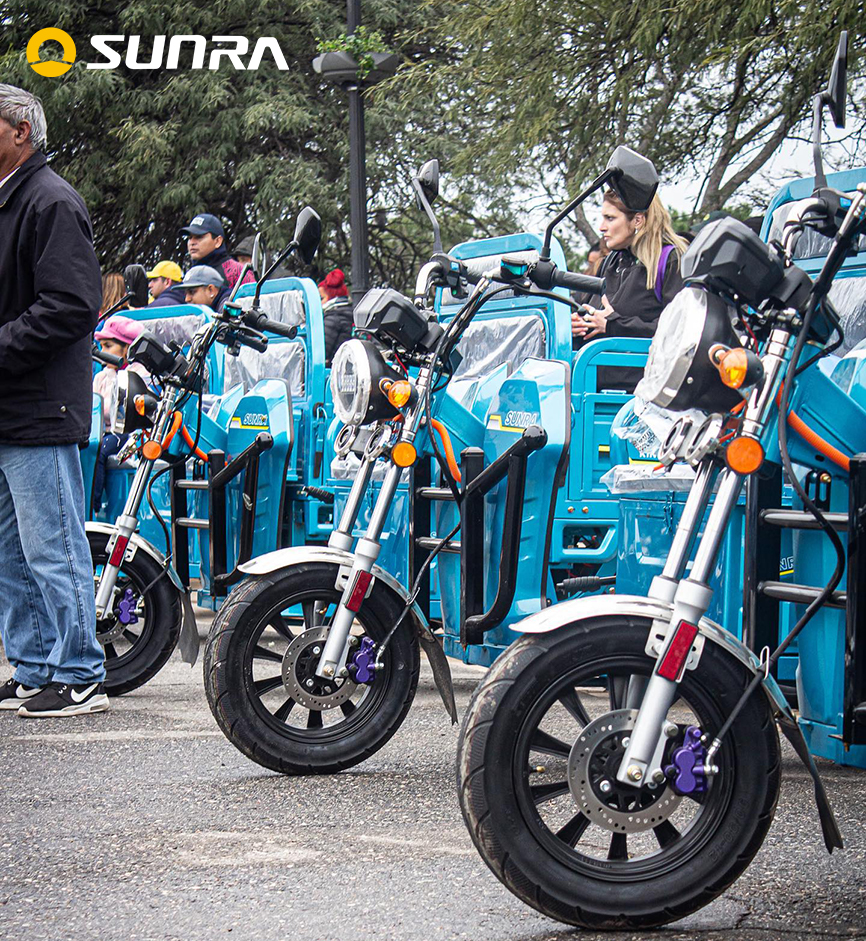 At the end of June 2023, SUNRA was invited to participate in EUROBIKE, one of the three major bicycle exhibitions in the world. EUROBIKE is committed to promoting the transformation of the industry, and many international groups gathered here for communication. SUNRA mainly brought this year's new retro
electric powered bicycle
- MIKU RETROLAX in this exhibition. As a member of the MIKU family's classic
electric vehicle
products, this series of excellent cores are perfectly inherited by it. The MIKU C-class LED ambient headlights complement the high-definition LCD display, enabling accurate control of road conditions even when driving in the dark. With the die casting front suspension, unique designed frame and seat cushion, this electric bike is a great masterpiece saluted to the vintage culture. Many exhibition buyers provided high praise for Retrolax and wish to bring this excellent product to European market.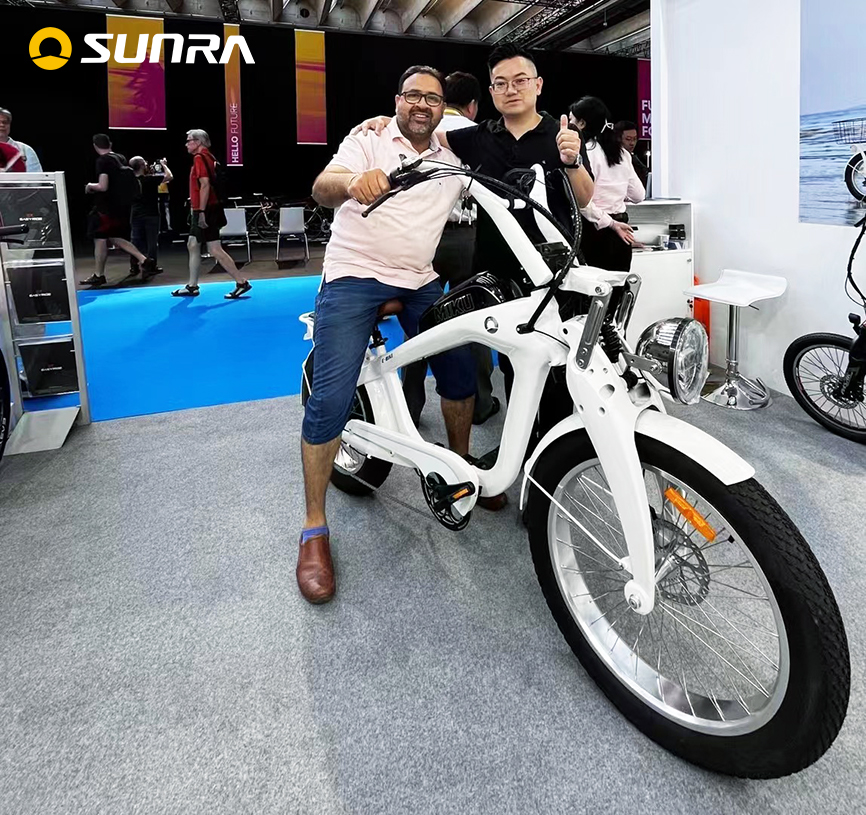 Urban travel has become an essential part of people's lives, and how to inject vitality into this increasingly daily way of cycling, making it younger and more infinite, is also the core topic that
SUNRA
continues to deepen. With the help of abundant online and offline promotional activities, SUNRA's globalization strategy is becoming more and more mature. Let's join the SUNRA family and enjoy electric riding!