YOU'LL MEET THE MOST GRACEFUL PEOPLE——SUNRA EV GRACE
Time: 2020-01-14 12:38 Admin: admin
SUNRA GRACE model is the full-size electric scooter with a BOSCH motor and removable lithium-ion battery pack!
It
'
s one of the best-selling vehicle models worldwide.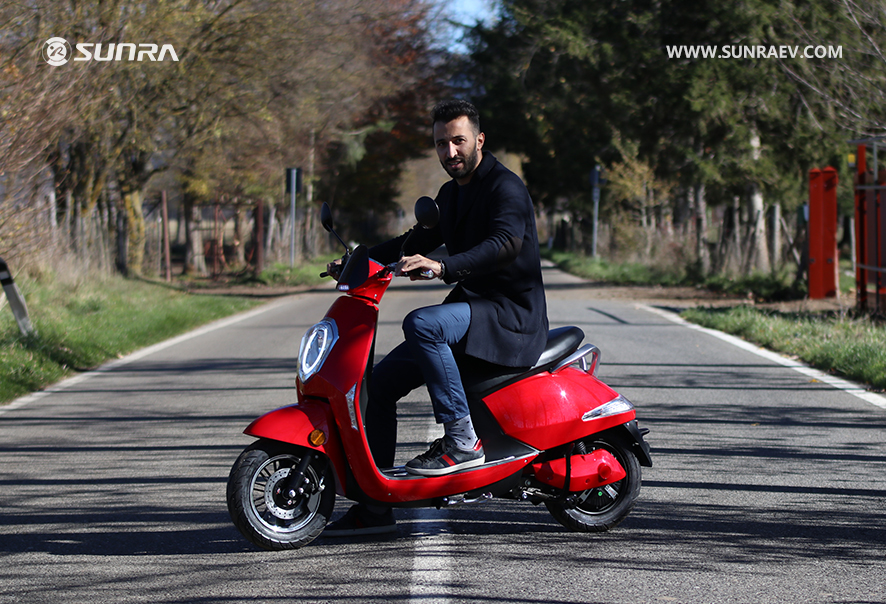 Until now there have been two reasons against e-mobility on two wheels: the high price and the network of charging stations that is still poorly developed in many places.
But the SUNRA E
lectric bike
GRACE takes care of both of these! At a
reasonable
price, it is more affordable than many petrol scooters in the 50 cc or 45 km / h maximum speed class, but it is still a fully-fledged two-seater.
When it comes to charging, "urban mobility" is not just a hip buzzword for the Grace. With its removable battery pack with LG lithium cells, it also provides exactly what city dwellers who often do not have a garage or reserved parking space with a charging station
need. The Grace has a range of 60km according to the very strict EEC guideline.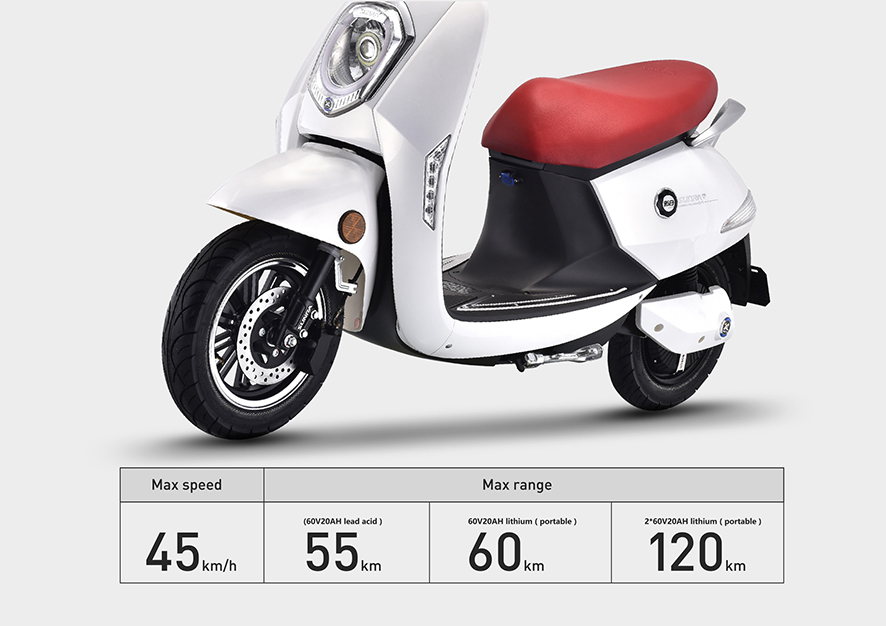 For driving, the GRACE relies on German engineering: the BOSCH MOTOR is ideal for traffic light sprints with 800 W continuous power, the GRACE does not get out
of
breath quickly on slopes.
The SUNRA GRACE
model is therefore a full-fledged, city-suitable electric scooter
combines fun, sensible size and ease of operation
and is more affordable
& practical
than many petrol scooter
s
. This means meaningful e-mobility for everyone. There is no longer anything in the way of the triumphant advance of e-mobility in the "50-cubic class"!