SUNRA Shines at the Canton Fair with A Spectacular Showcase
Time: 2023-10-23 13:35 Admin: admin
The prestigious Canton Fair, known for its platform to display cutting-edge products and innovations, recently witnessed SUNRA, a leading brand in the electric mobility industry, creating waves with its impressive range of electric scooters and e-bikes. In Canton Fair, SUNRA proved yet again why it's a professional in the world of
two wheels electric vehicle.
SUNRA exhibited a number of innovative products such as ultra-high-end intelligent
electric vehicles, electric bike,
and all-terrain vehicles. One of the highlights of SUNRA 's presence at the Canton Fair was the unveiling of new models, showcasing the company's commitment to innovation.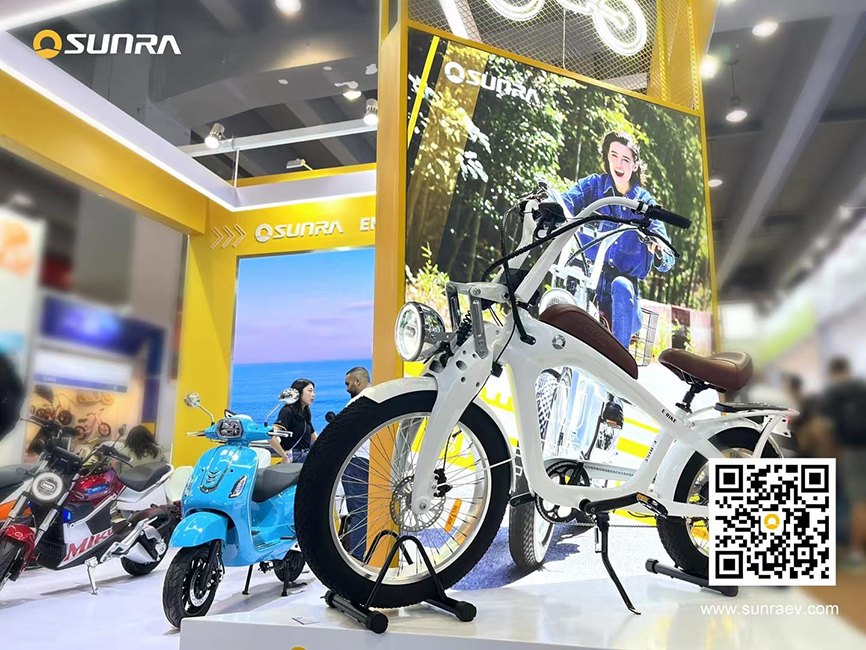 Among them, Miku Retrolax emerged as the star of the show. This leisure e-bike not only boasts impressive aesthetics but also combines comfort, style, and performance seamlessly, making it the center of attention during the event. Miku Retrolax promises to redefine leisure riding in the world of
electric powered bicycles
. SUNRA 's Vintage scooter, reminiscent of the classic model but with an eco-friendly twist. This electric marvel, powered by a lithium-ion battery, not only captures the essence of retro design but adds a touch of modern innovation to the mix. Its light candy-colored exterior doesn't just make an impression; it exudes a sense of timeless style and sophistication.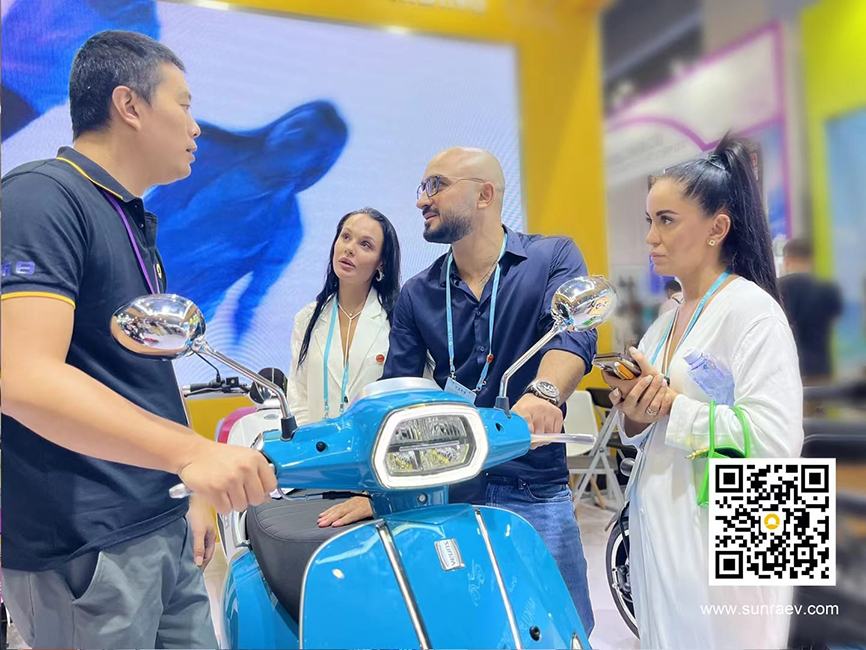 In addition to several newly unveiled products, Miku Super, Robo-S and Grace, which have long been best-selling overseas, have also received varying degrees of love this time. The success of SUNRA brand at the Canton fair is not just a one-time event but a testament to the brand's growing popularity. The dedication to quality, innovation and domestic and overseas customers' satisfaction has earned a special place in the
China electric moped
industry.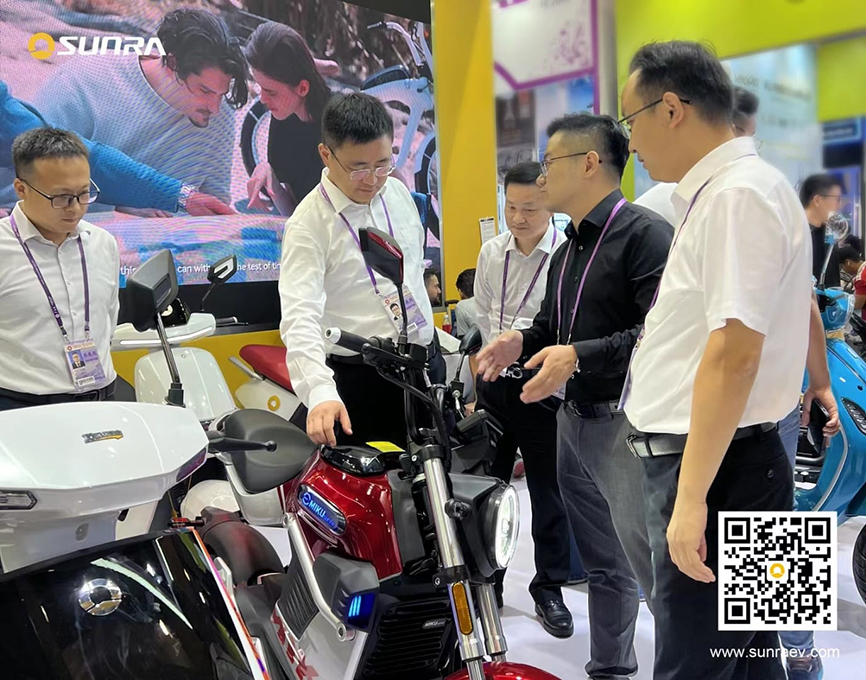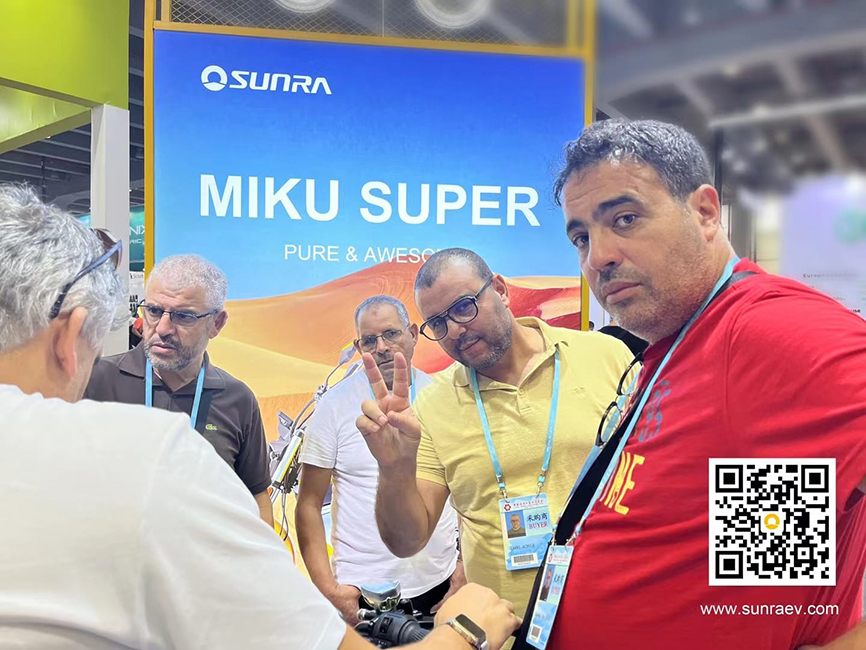 All
SUNRA electric products
are not just eco-friendly, but pacing the way for a cleaner, more convenient future of transportation. For more specification information and details about this newly launched electric bicycle,please visit our official website https://www.sunraev.com/ and get in touch with us via email info@sunraev.com.