SUNRA opened a flagship store in Cambodia with new upgrade and continues to cultivate the electric vehicle market in Southeast Asia
Time: 2023-01-11 11:13 Admin: Arlene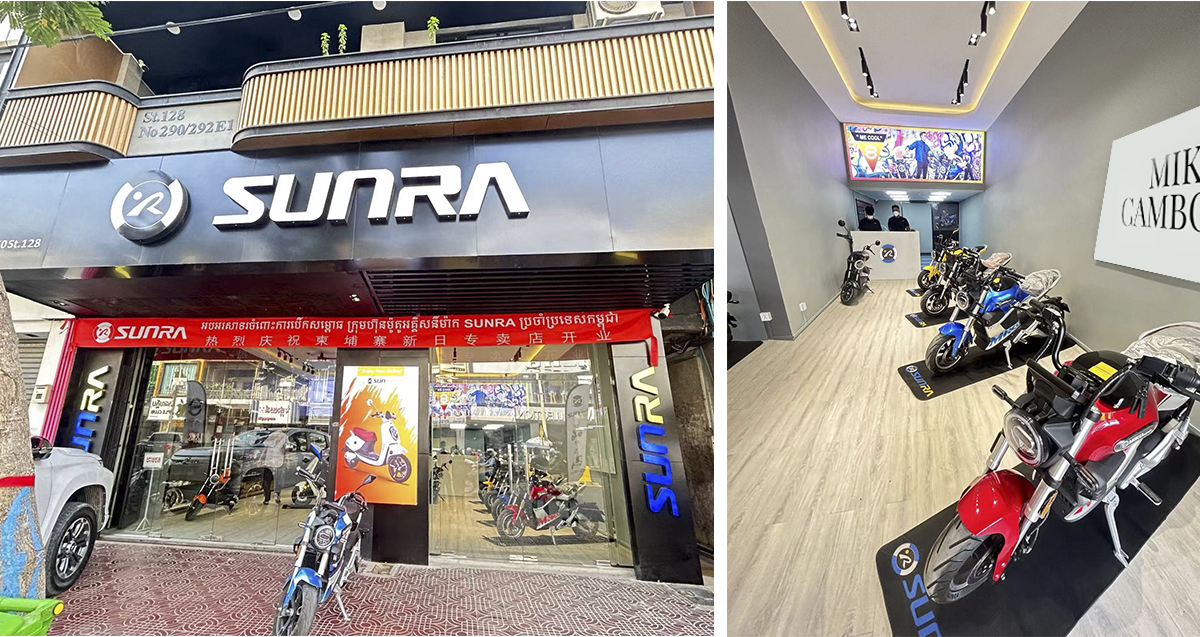 The scene that dozens of
electric motorbikes
and scooters driven gather at major intersections plays out every day across Southeast Asian countries such as Vietnam, Indonesia, the Philippines and so on, where motorized pure electric two- and three-wheeled vehicles are the main transportation tool for local citizens. People in these countries and regions are often more inclined to choose environmentally friendly and cost-effective
electric vehicles
that do not require high-priced gasoline for energy and are less polluting. The local economic level and social personnel structure are one of the reasons for the huge potential of the electric vehicle market in Southeast Asia.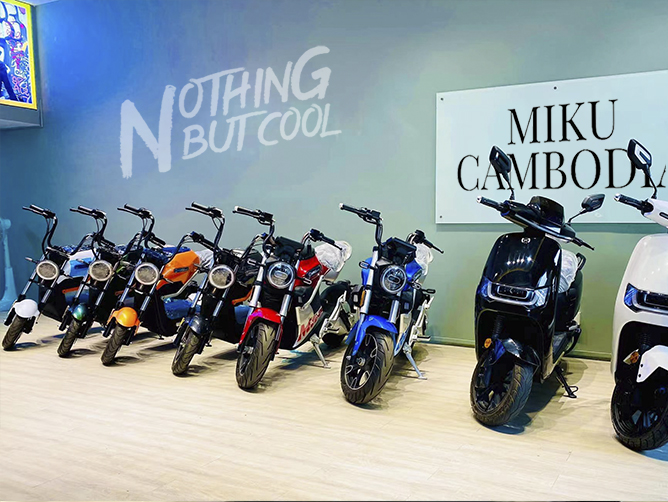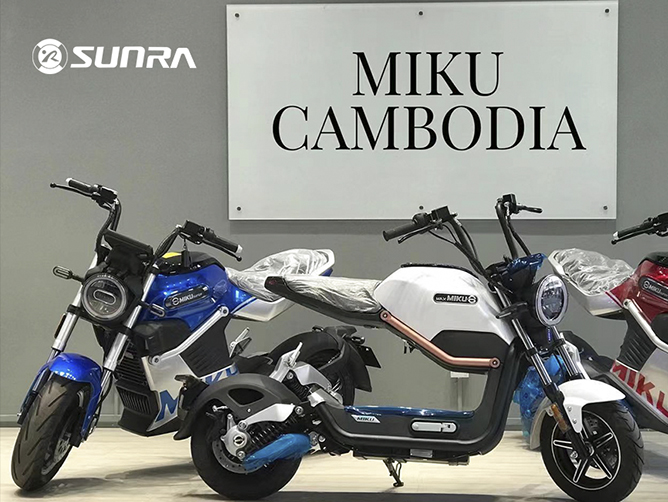 In view of the multiple needs of people in Southeast Asia for curved beam
electric motorcycles
and scooters and carrying people and goods, SUNRA is planning to launch a variety of new overseas E-scooters in 2023 through the investigation of the current local market and the sales situation of dealer stores. At present, SUNRA flagship store in Cambodia has been completely upgraded. Compared with the previous limited selection, the new store has launched more hot-selling models of SUNRA, including the popular MIKU suspension straddle
electric vehicle
series and ROBO with super cost-effective and large storage space. It is worth mentioning that the store also has a dedicated repair area and experienced staff that can provide customers with after-sales service and maintenance, which is conducive to improving customers' trust and brand appeal.

As a pioneer in the field of
China electric moped and bikes
, SUNRA has not only mastered the core technology of intelligent electric vehicles, independent research and development production capacity and perfect product design process, but also actively leads the whole industry to promote development in the direction of lithium electrification and zero-pollution green travel. For more specific information about SUNRA models, please visit our official website
https://www.sunraev.com/
and get in touch with us by email
info@sunraev.com
.