World First Show! SUNRA Debuted at EICMA 2023 with Multiple Blockbuster New Products
Time: 2023-11-08 10:18 Admin: Arlene
With the grand opening of the 80th EICMA 2023 in Italy, SUNRA brand, as a
Chinese two-wheeled electric motorcycle
integrating design, R&D and production enterprise, debuted at EICMA which is the most important trade fair in the world-class two-wheeled vehicle industry for the first time. This time, it brought a variety of innovative products from its two overseas best-selling brands, SUNRA and MIKU series, to the EICMA stage, including high-speed fashionable lithium-ion motorcycles, retro electric bicycles, foldable dual-purpose urban scooters, etc.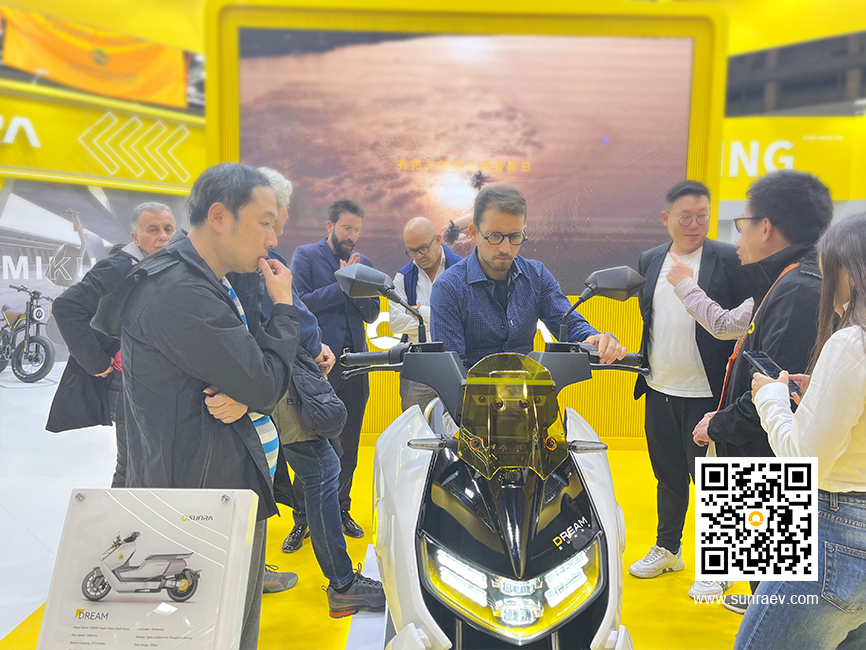 With the increasingly leading innovation capability in the two wheeled vehicle industry, SUNRA's new products at this year's exhibition accounted for up to one-third, fully reflecting the important brand concept of bringing the future lifestyle to everyone. DREAM, which debuted in the C position this time, has completely redefined the way
electric motorcycles
travel in today's cities. The overall design is inspired by electric cars and integrates the needs of modern urban life, advanced technology and personalized style to create an electric motorcycle that leads the trend of urban travel. With a high-performance electric drive system, Dream is endowed with superior acceleration and high-speed performance. The powerful combination of 8000W motor and 72V50AH dual lithium batteries breaks the speed and mileage limits of traditional electric motorcycles. Its maximum speed can reach 120km/h and its maximum mileage can reach 120KM. Getting rid of mileage worries is no longer far away! The front and rear disc brakes are equipped with ABS system, which effectively reduces the braking distance and greatly improves the comfort and safety of the rider.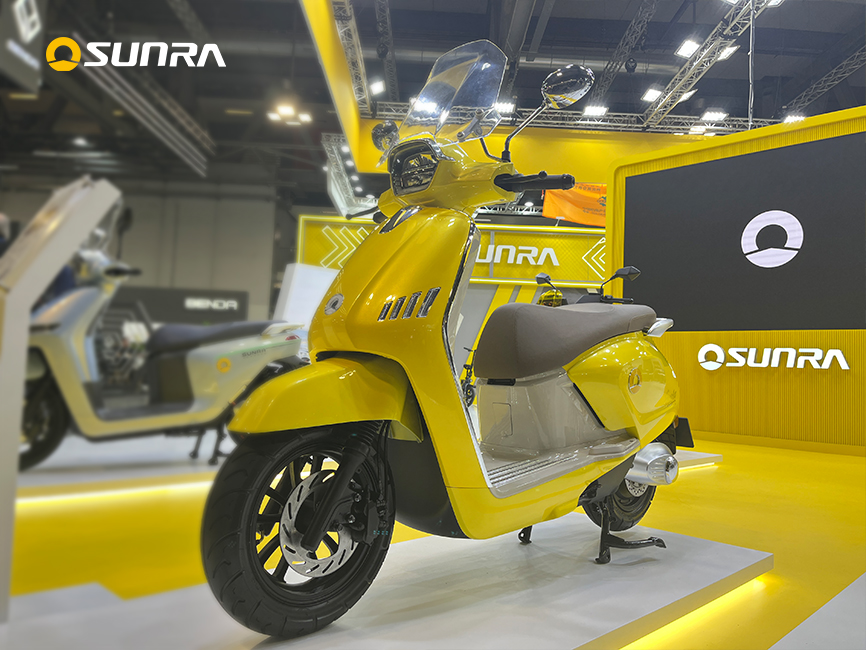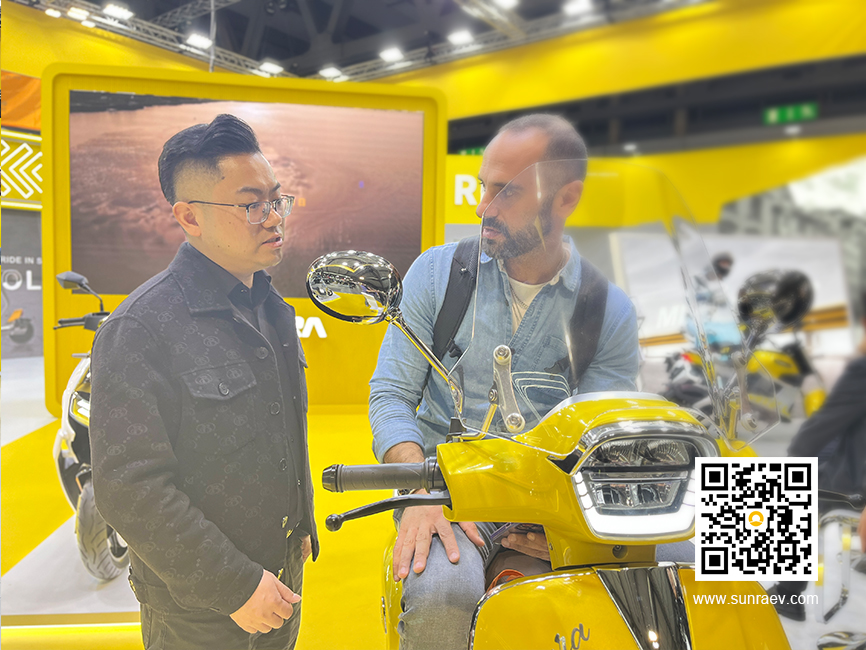 As the other two protagonists of this exhibition, Future and Legend are not only a means of transportation, but also an external expression of attitude towards life and personal emotions. Everybody has a unique insight into an era. If there is a symbol that can unify people's aesthetics of retro and gorgeous, then Future must have its place. The extremely
retro electric vehicle
design and the enlarged and widened seat cushion make it both ornamental and practical, attracting the attention of many customers. Legend is specially equipped with smart functions and stylish appearance to make you feel more at ease and confident when traveling. Whether you're cruising around the city or roaming country lanes, our
electric motorcycles
can meet your needs. These two high-speed electric vehicles are equipped with a 3000W ultra-powerful motor and 72V39AH lithium battery, with a maximum speed of 80km/h and a maximum mileage of 115km. These excellent performances meet the distribution characteristics of European cities with vast land and sparse population, which precisely fits the lifestyle of local residents.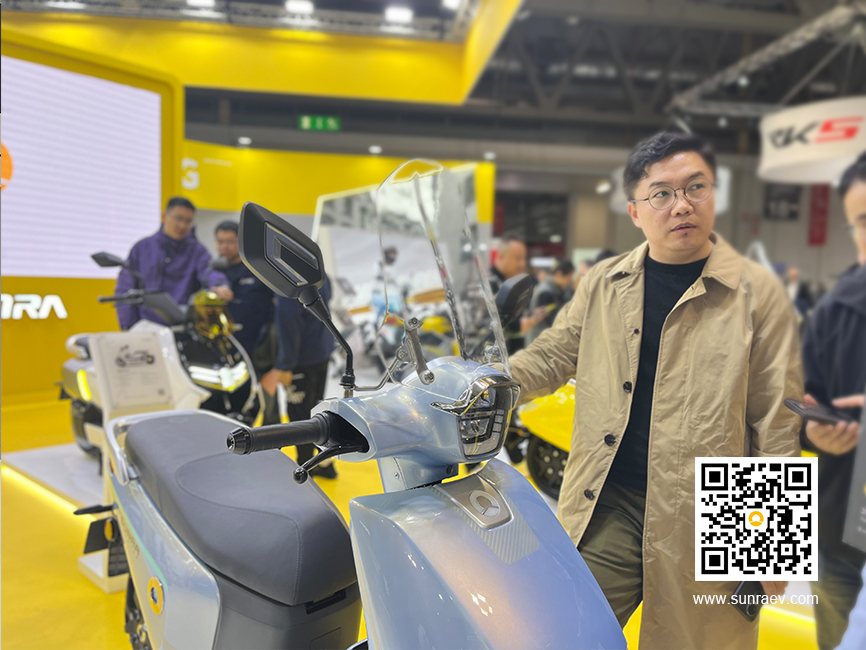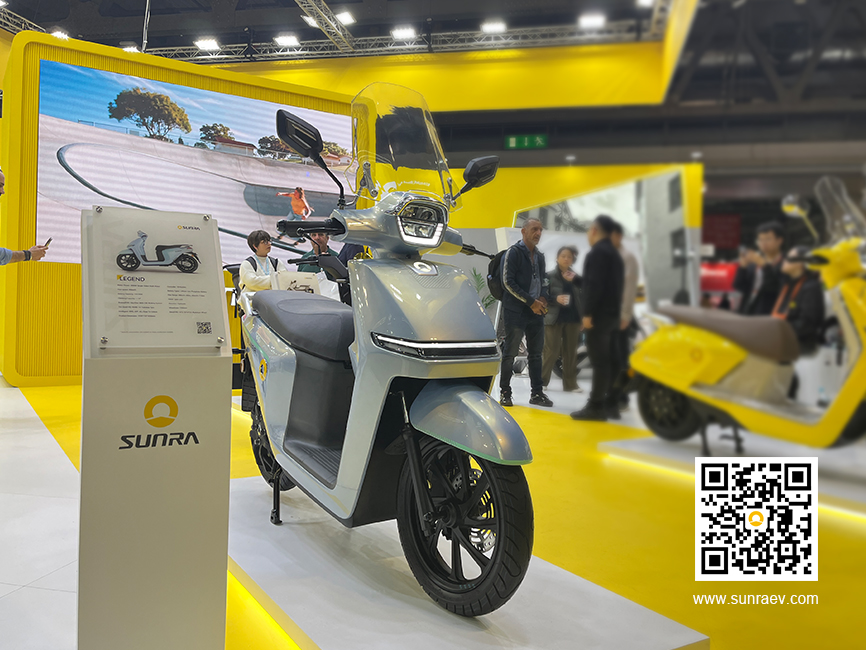 MIKU Solo is the latest
electric scooter
from the MIKU family. The overall body of SOLO follows the principles of bionics, and its design inspiration comes from marine organisms. Combined with modern popular design aesthetics, it perfectly integrates a sense of technology, sportiness, and mecha. At the same time, it is easy to disassemble, and the foldable body can provide flexible riding styles according to the different commuting needs of the rider. In addition, the one-piece die-cast frame makes the vehicle weight only 55kg.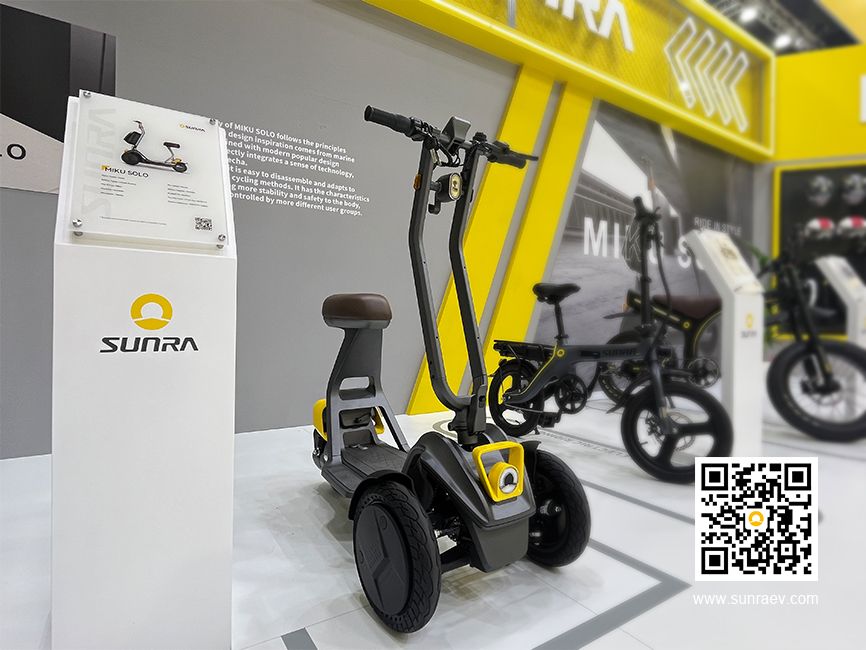 The exhibition is in full swing. There are professional technical and business personnel at the on-site booth to answer questions for each visiting customer.
SUNRA
booth number is Hall18 I52a, we have been waiting for you~