SUNRA Argentina distributors have successfully reached a cooperation with the local government
Time: 2023-02-24 09:24 Admin: Arlene
Due to the relatively inadequate economic foundation and public facilities in South America, fuel vehicles have been used as the main transportation facilities inside and outside the city for a long time in these areas. Now, with the continuous concern of global climate change and comprehensive consideration of economic benefits, the demand for new energy will be increasingly large. SUNRA, one of
Chinese best electric bike manufacturers
, may also have a golden decade of export.

It is not difficult to see from the economic benefits that the cost of electricity in most parts of the world is much lower than that of gasoline. In addition, the South American government has a lot of support and subsidy policies for the development of local
electric vehicle
companies. This "oil to electricity" measure has undoubtedly greatly accelerated the globalization trend of sustainable development.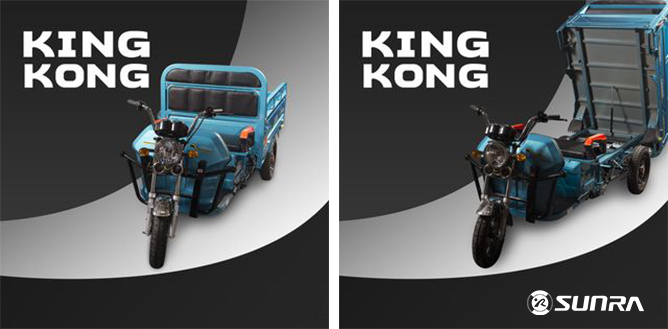 The
SUNRA
brand has been in the Argentine
electric scooter
market for five years. Earlier this year, SUNRA Argentinian seized the opportunity to bid for a government order for tricycles, which the government uses for public health maintenance and delivery of goods, and finally gain it successfully. The SUNRA tricycle can accurately transmit the gear position signal and adjust the motor speed in re
al time, without manual manipulation of the transmission. The vehicle has a sufficient power in acceleration and is equipped with alloy structural steel material cargo box which is hard and tough. Furthermore, there is no need to worry about the load bearing and climbing ability with 1600W motor and 18-tube controller.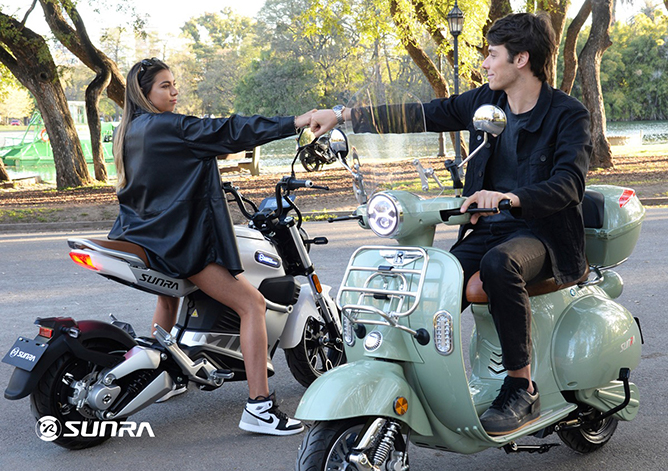 The cooperation with the Argentinian government this time will play a positive role in promoting the
SUNRA
brand in Argentina and other American regions. Through this cooperation, SUNRA and Argentine customer jointly utilize their respective advantages to explore new market for Chinese electric motorcycles and expand the brand influence. In the future, SUNRA will speed up the process of product development and marketing, and looks forward to cooperating with more customers, government agencies and social organizations.