SUNRA Global Stores Help Promote the New Technology Dual-core and Dual-power System
Time: 2023-06-29 09:43 Admin: Arlene
Recently, SUNRA organized a grand event about riding
electric scooters
equipped with dual-core & dual-power to challenge the limit of altitude and mileage for 100% electric products. SUNRA dealers from all over the world joined and launched the new "Dual-Core & Dual-Power" products in order to let more people experience the new technology.
As the first power and speed improvement solution in the
electric mobility manufacturers
, SUNRA dual-core & dual-power system 2.0 breaks through the shackles of power technology and provides a new idea for the power improvement of two-wheeled electric vehicles. "Dual-Core & Dual-Power" refers to a new type of
electric powered bicycle
technology that uses two electric motors and two batteries to achieve higher power output and longer driving range. This technology can make electric vehicles more stable and efficient during operation, while also improving safety performance.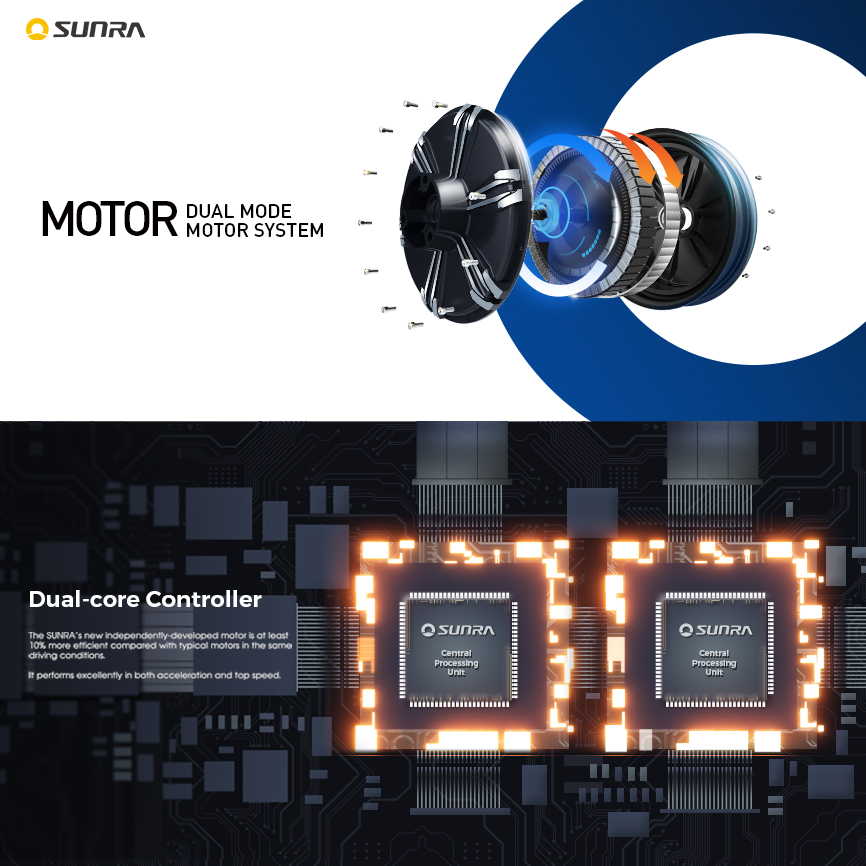 SUNRA Guatemala held a promotional event in the busiest commercial center of the city and attracted many consumers to participate. They showcased various scooters including F9, ROBO-S, HAWK and MIKU SUPER by introducing the characteristics and functions to make consumers have a better riding experience of
SUNRA electric mopeds
and a more thorough understanding of SUNRA. SUNRA Belgium is the first local flagship store of
SUNRA electric scooters
and this is their first time participating in a promotional event. At present, their sample electric motorcycles bought from
SUNRA French warehouse
are displayed in the showroom. Meanwhile, other dealers from Argentina and Italy also help promote the dissemination of new technologies in overseas markets.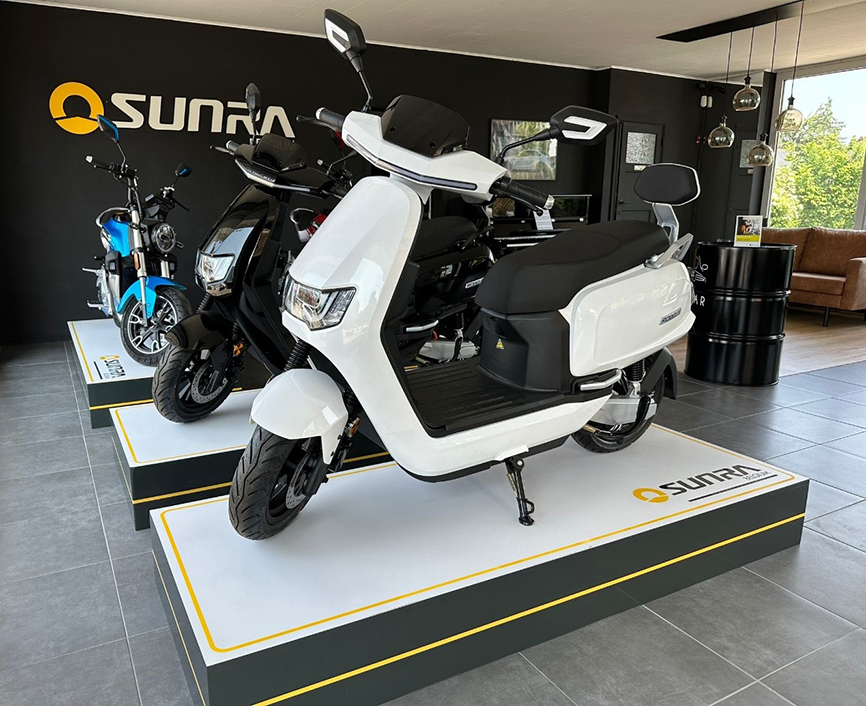 The launch of the dual-core & dual-power series products is not only a milestone in the history of electric products, but also marks that
SUNRA
products will have a huge differentiation advantage from other brands, laying the foundation for the brand to further seize the market. SUNRA believe that the Dual-Core & Dual-Power technology is an important direction for the future development of
electric vehicles
, which can better meet people's needs for environmental protection, economy, and performance.