From October 15
th
to November 4
th
, 2019, the 126th China Import and Export Commodities Fair (Canton Fair) was successfully held in Guangzhou, China. By improving the all-round quality of the import exhibition, This Canton Fair has created a more open international public platform, and has attracted 642 enterprises from 38 countries and regions to attend the Fair.
In recent years, China has carried out a series of foreign trade policies & measures to deepen the "five optimization" and the "three construction", and has created a legal, international, and convenient business environment. As a result, foreign trade has achieved better quality in stability; especially the market vitality of the entity manufacturing industry has been fully stimulated. As the leading
electric bike manufacturer
and "permanent guests" of Canton Fair, SUNRA attends this Canton Fair with brand new front-edge technology portfolio to attract overseas customers.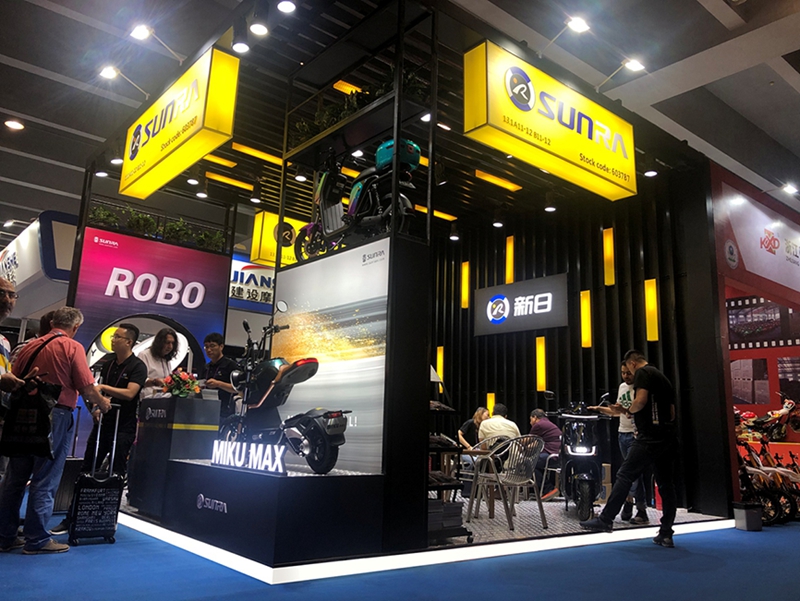 From the scene, the new generation of strong power intelligent lithium battery
electric motorcycle
ROBO, Internet cross-border electric bike RAINBOW, enterprise group purchase oriented scooter L7 and other products, with cool and excellent design, application of brand new intelligent technology, have attracted overseas customers from all over the world to watch and test drive, and were highly praised on-site by customers.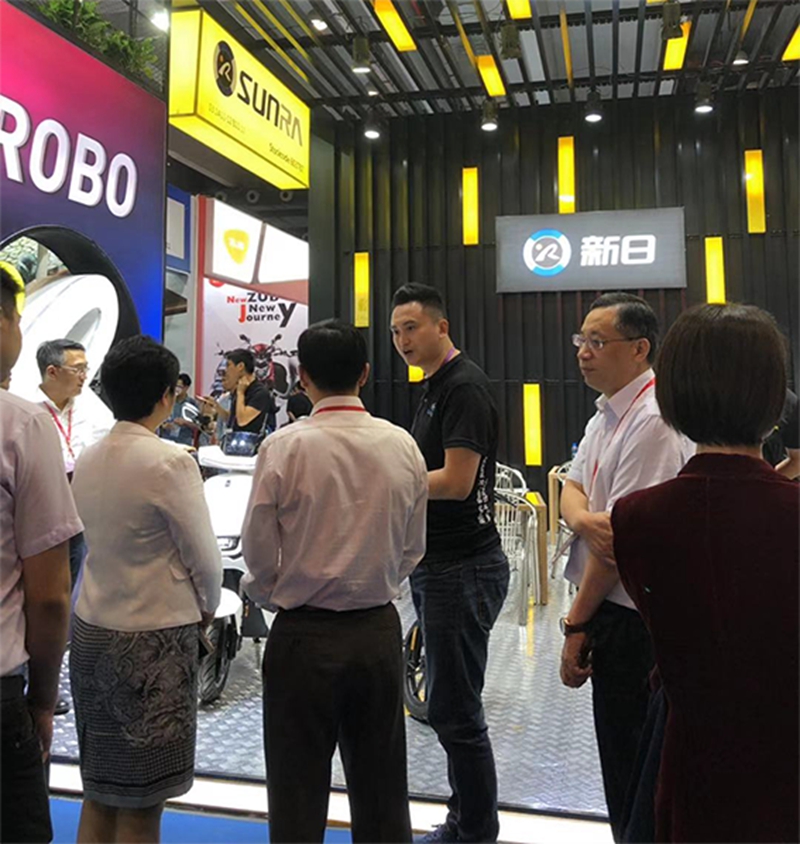 Officials from Jiangsu Provincial Department of Commerce and China Export-Import Bank visit SUNRA booth.
In order to carry out the national ecological civilization strategy and the green development concept, this Canton Fair will continue to carry out the green development plan and "Green Space and Time Series Activities". SUNRA booth was awarded the 126th Canton Fair Green Booth Bronze Award.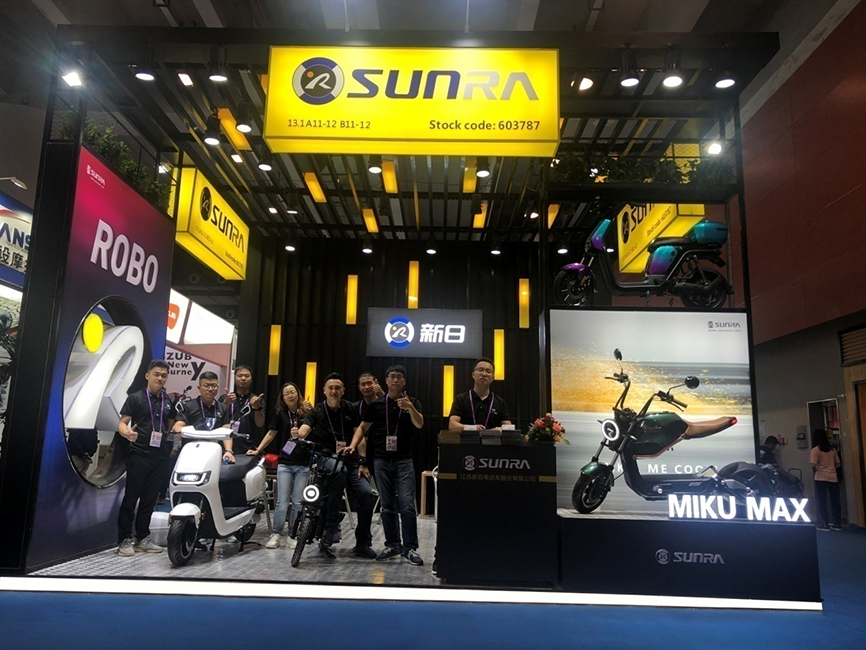 As the pioneer of green travel in the industry, SUNRA has always been insisting on practical action to provide solutions for urban environmental protection and green travel. Especially in the field of intelligent manufacturing, from SUNRA Miku Max, to dual-battery dual-power ROBO, SUNRA has made great achievement in fields of brand, quality, manufacturing and service, and SUNRA is continuing to lead the entire electric scooter industry into intelligent and green era. With excellent products and technology, SUNRA will also continue to bring its products to the world, making Chinese electric scooter famous around the world.