Pragmatic Innovators of electric bike —— Sunra
Time: 2022-01-07 10:32 Admin: Arlene
The most important thing that buyers care about is battery when they want to buy one
electric bike.
The battery is also the key factor which can influence the riding experience.

An experiment has proved that the capacity retention rate of the Sunra Lithium battery is still more than 70% even after 15000 times charging and discharging. Sunra lithium battery has a longer battery life compared to a graphene battery.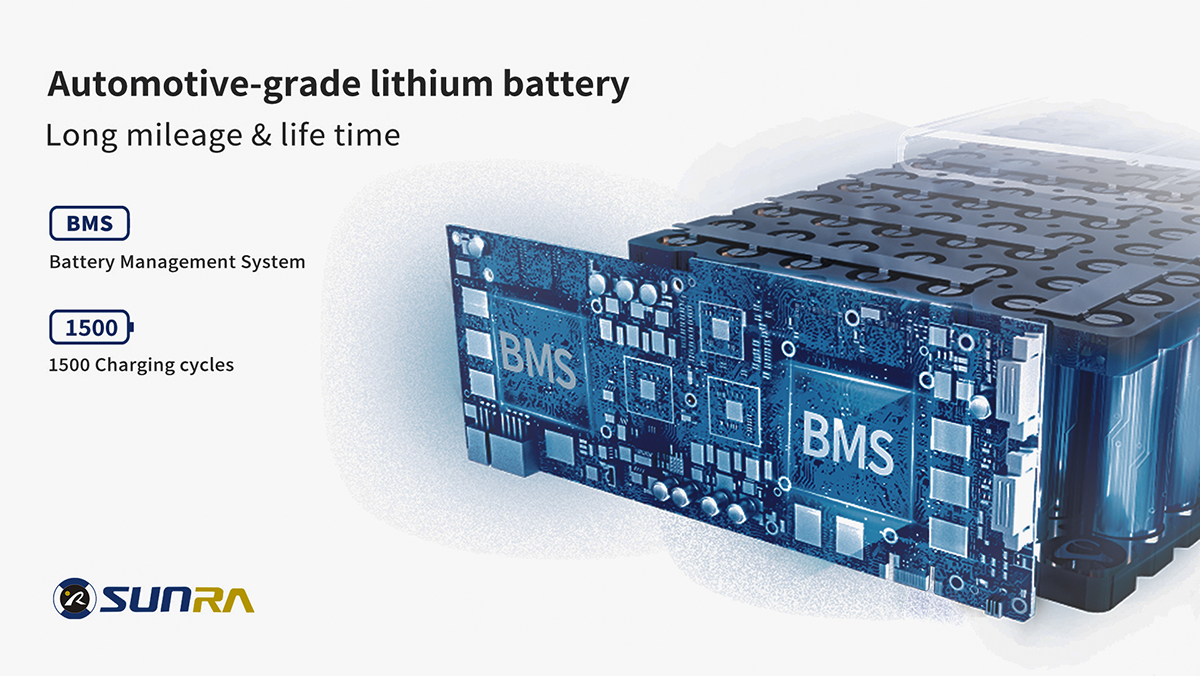 The graphene batteries that are most used in
electric bikes
in the market are not 100% natural graphene batteries. They are a combination of graphene and plumbic acid. The advantage of it is it is only better on electrical conductivity and energy conversion.It is a transitional product. And this battery technology is not of epoch-making significance in
electric scooter
product change history. The lithium battery is a kind of a new energy in the electric powered bicycle---- smaller size, lighter weight, longer cycle life, larger specific energy, and better in security and so on. It is development trend of
electric powered bicycle industry.
Now, smart electric technology is normal in our life, like smart home, smart system and so on, intelligent travel also is development trend in the future. Sunra deep look into intelligent field, the Sunra self-developed intelligent technology is leader in the
electric powered bicycle industry
. Bluetooth sensor, one-button start, fingerprint unlock, App interconnection control and so on, these intelligent functions make the riding become one awesome thing.
The intelligent functions of Sunra
electric powered bicycle
also can offer many convenient in our life. For example, if we forget the key when we are ready to go to work, we can use fingerprint to start. The dashcam can help distinguish the responsibility of the accident when you are in a traffic accident, avoid unnecessary disputes.
In the future,
Sunra
will pay more attention to the application of intelligent technology in productions.